Select a different country or region to see content specific to your location and make online purchases.
x
Amazon Web Services (AWS)

Aruba

AttackIQ

Audiocodes

Avaya

Broadcom-Symantec

Check Point

Cisco

Claroty

Commscope Ruckus

CrowdStrike

CWNP

DevOps Institute

EC-Council

Efficient IP

Extreme Networks

F5

Google

IAPP

Infoblox

Infovista

ISACA

(ISC)²

Juniper Networks

Microsoft

Mitel

NetApp

Netscout

NGINX

Noname Security

NotSoSecure

Okta

Palo Alto Networks

Poly

Proofpoint

Pulse Secure

Red Hat

Ribbon

Skybox

Sonicwall

Trend Micro

Ucopia

Vectra

Vmware

Westcon-Comstor

Zscaler
Shaping the future of IT skills
Westcon-Comstor Academy is the leading global Authorized Training Centre for the world's biggest and brightest technology vendors. We help businesses and individuals increase their technical skills, learn the latest best practices and earn must-have certifications, ensuring our customers have the skills they need to succeed.
Meeting the needs of the industry
Our multi-vendor training programmes deliver effective and engaging technical training to both partners and customers.
As the leading global IT distributor for over 30 years, our vendor partners trust us to deliver the highest-quality learning services aligned to industry needs. No other partner can offer our course portfolio, global reach or hands-on experience and expertise.
We are the Authorized Training Centre (ATC) for some of the most significant vendors in IT, including Avaya, Check Point, Cisco, Extreme Networks, F5 Networks, Infoblox, Juniper Networks, Palo Alto Networks, Pulse Secure, Symantec, Trend Micro and Ucopia.
We provide presales and enablement training across the globe for over 3,000 resellers to ensure they have the product, vendor training and engineering capability they need to deliver value to their end customers.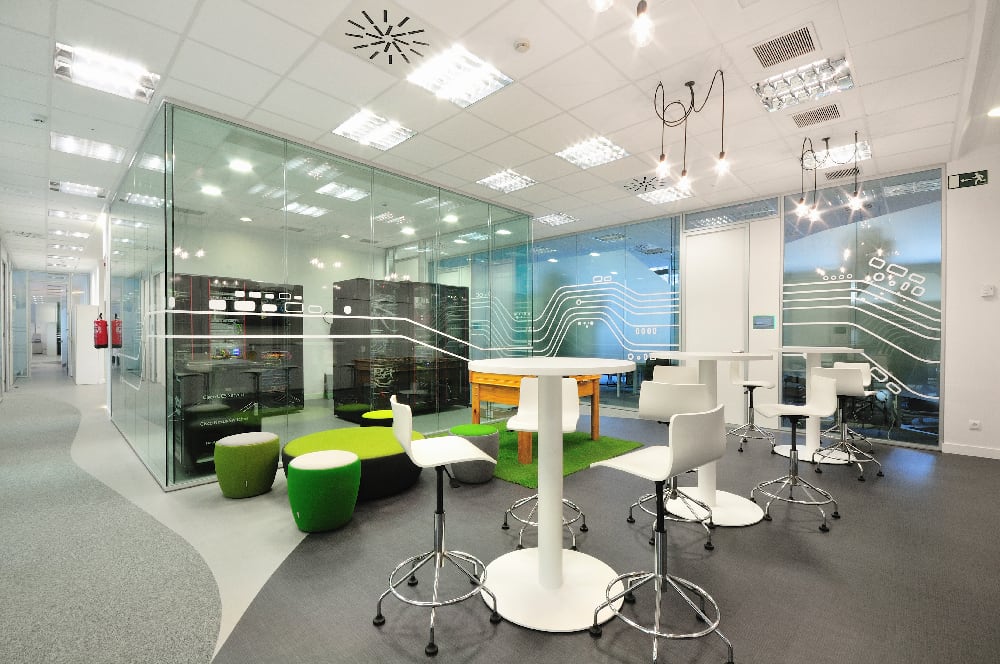 Unrivalled experience and expertise
Our experts are more than instructors. Our certified engineers work on field projects covering corporate technologies and needs, providing a range of support, proactive care, supply chain and professional services. This hands-on experience means we can share the very latest knowledge and best practice.
400 engineers with over 2,500 certifications
Training delivered in 9 native languages
Technologies covered include cybersecurity, networking, collaboration, data centre and cloud
World-class facilities include dedicated environments such as demo rooms
Virtual labs allow simulation of real-life scenarios in a safe environment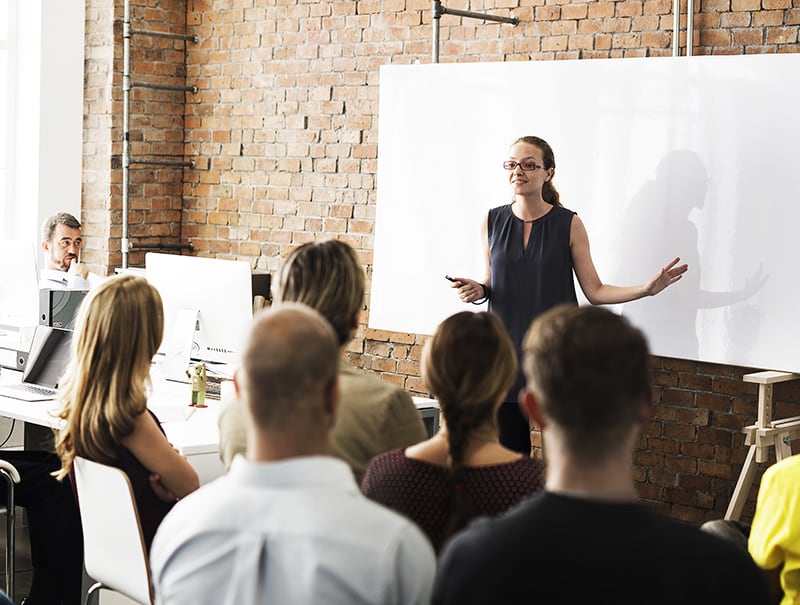 More benefits for you
Learning Passport
Our pre-paid training credit gives you the best possible value for money
Guaranteed to run
We guarantee our courses will run, so you don't have to worry about last-minute cancellations
Free re-sit policy
Our free re-sit policy means you will be guaranteed to pass your exam
Flexible learning solutions – anytime, anywhere
Our multi-vendor training programmes deliver effective and engaging technical training to both partners and customers.
We understand everyone learns in different ways. That's why we offer and deliver training in a way that will suit your individual and business needs.
Our learning capabilities include instructor-led training delivered in over 47 classroom locations across 40 countries. Delivery options also include virtual classrooms, on-site training and digital learning.
Our training includes standardised vendor-accredited, tailored and bespoke content. For our reseller community, we also support funded, pre-sales and partner enablement options.
All our classrooms are equipped with the latest collaboration and teaching technology designed to enhance the learning experience.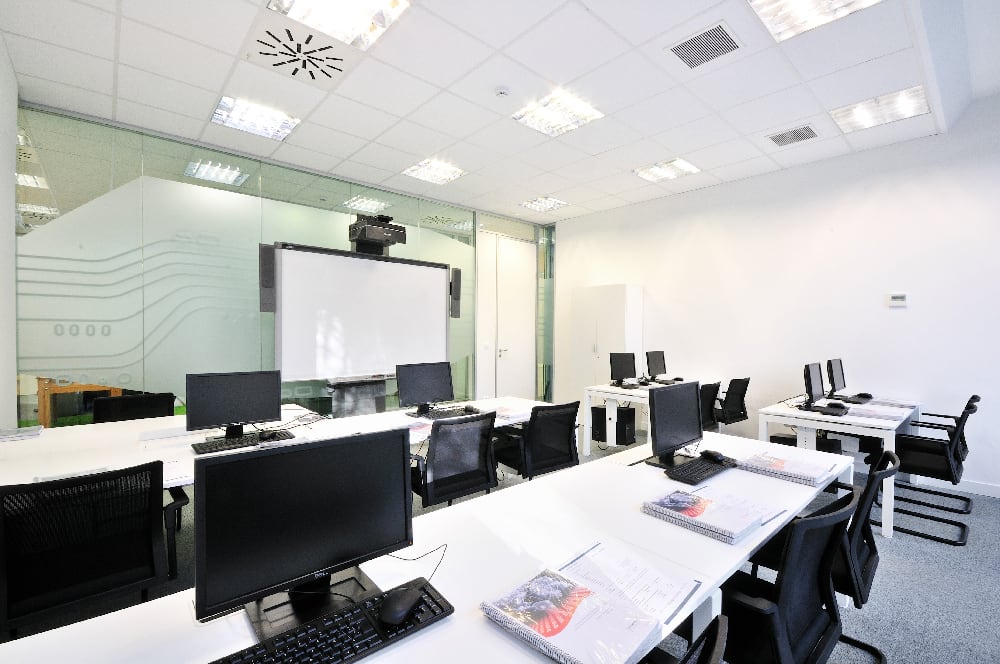 Office and classroom training locations
We offer public scheduled learning facilities from our company offices in the following countries:
Europe:

Austria, Belgium, France, Germany, Italy, Netherlands, Norway, Portugal, Spain, Sweden, Switzerland, UK

Africa:

Kenya, Mauritius, Morocco, Nigeria, South Africa

Middle East:

Dubai

Asia Pacific:

Australia, China, Hong Kong, Indonesia, New Zealand, Philippines, Singapore, Thailand

America:

Canada, United States
We also offer public scheduled courses in additional countries using our partner network for the provision of dedicated classroom facilities.
Why invest in training?
Organisations
Increase the skills and capability of your staff
Ensure you can meet the demands of the business
Develop and maintain your competitive advantage
Reduce the costs associated with staff turnover
Resellers
Ensure compliance with vendor partner programmes
Drive specialisation by increasing in-house team expertise and hands-on experience
Drive adoption by enabling your customer to use additional product features and functions
Individuals
Increase your skills and capability
Ensure you can meet the demands of the industry
Develop and maintain your competitive advantage
Invest in continuing professional development
Future-proof your career
Contact us to find out more
What our students say
"Good instructor! Gives extra detailed information with the slides, and not only reading them. Goes on deeper detail. You notice that it is definitely a security/network instructor, and not an instructor in general."
"Very engaging trainer, very well prepared and with an excellent technical background. The trainer reveals a great balance between technical deepness and pedagogy."
"The instructor is perfect and has a very professional character. He knows how to transmit knowledge deeply. It was a good experience. I enjoyed the whole course, from the first day until the last one."